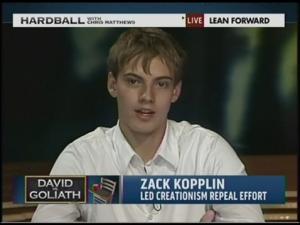 CESE is pleased to announce that our keynote speaker for this year's Annual Meeting (to be held on Saturday, June 29th, 1:00-4:30 in Albuquerque, New Mexico) will be none other than Louisiana activist Zack Kopplin. Kopplin has led a vigorous opposition to that state's anti-science legislation, the so-called "Louisiana Science Education Act."
Read Zack's March 22nd 2013 op-ed in the Guardian (UK) here. Stay tuned to the CESE website for details of the annual meeting are finalized; click here for descriptions of previous annual meetings.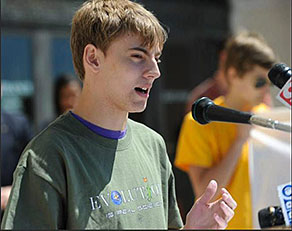 Also, read some of Zack's work at the "Creeping Creationist Vouchers" website.