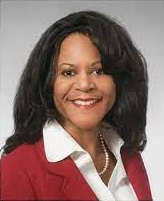 The May 2021 Beacon (XXIII, No. 2) has been published! This issue has a President's Message by Lisa Durkin, a detailed look at "What is Culturally Relevant Instruction in the Era of Yazzie/Martinez?" by Jessica Apgar, Ph.D., Education and Anthony Rodriguez, Ph.D., Education, and the second article of a series on genetics by Dr. Rebecca Reiss, on the status of gender and genetics, and a Toon by Thomas. It also announces the upcoming CESE Annual Meeting, June 5th 2021 at 1:30 PM, featuring an address by Dr. Tracie Collins, MD, MPH, MHCDS, Secretary of the New Mexico Department of Health. Details in the Beacon!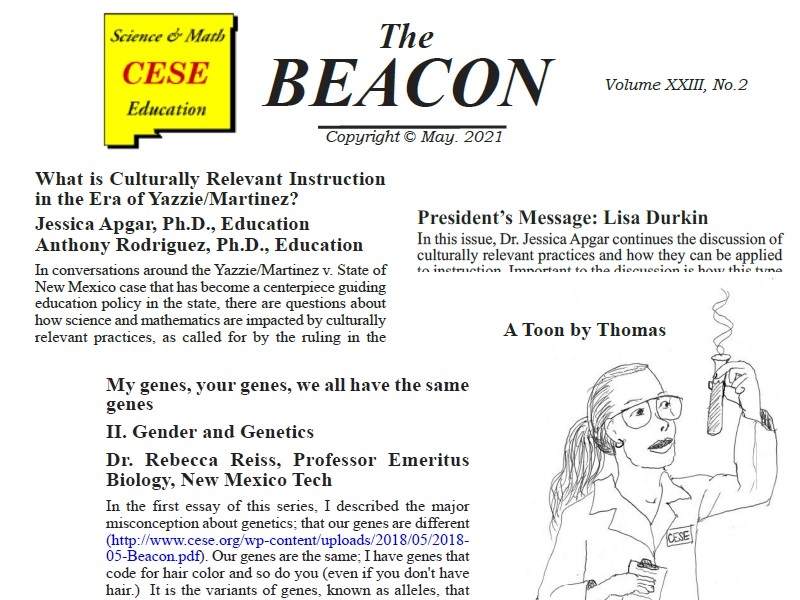 This issue of the Beacon, along with every other issue, can be found on CESE's Beacon Page.
CESE was mentioned several times during a March 17, 2021 hearing on Senate Bill 17, the Family Income Index Act, sponsored by Mimi Stewart. Here's the clip!