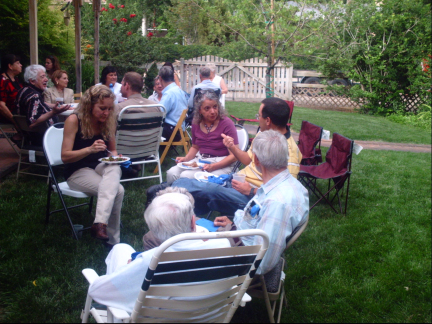 The CESE 2009 Social, held in Marshall Berman's back yard.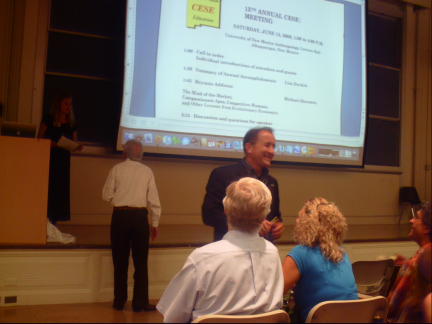 2009 Annual Meeting: Michael Shermer of the Skeptic Society chats with the audience.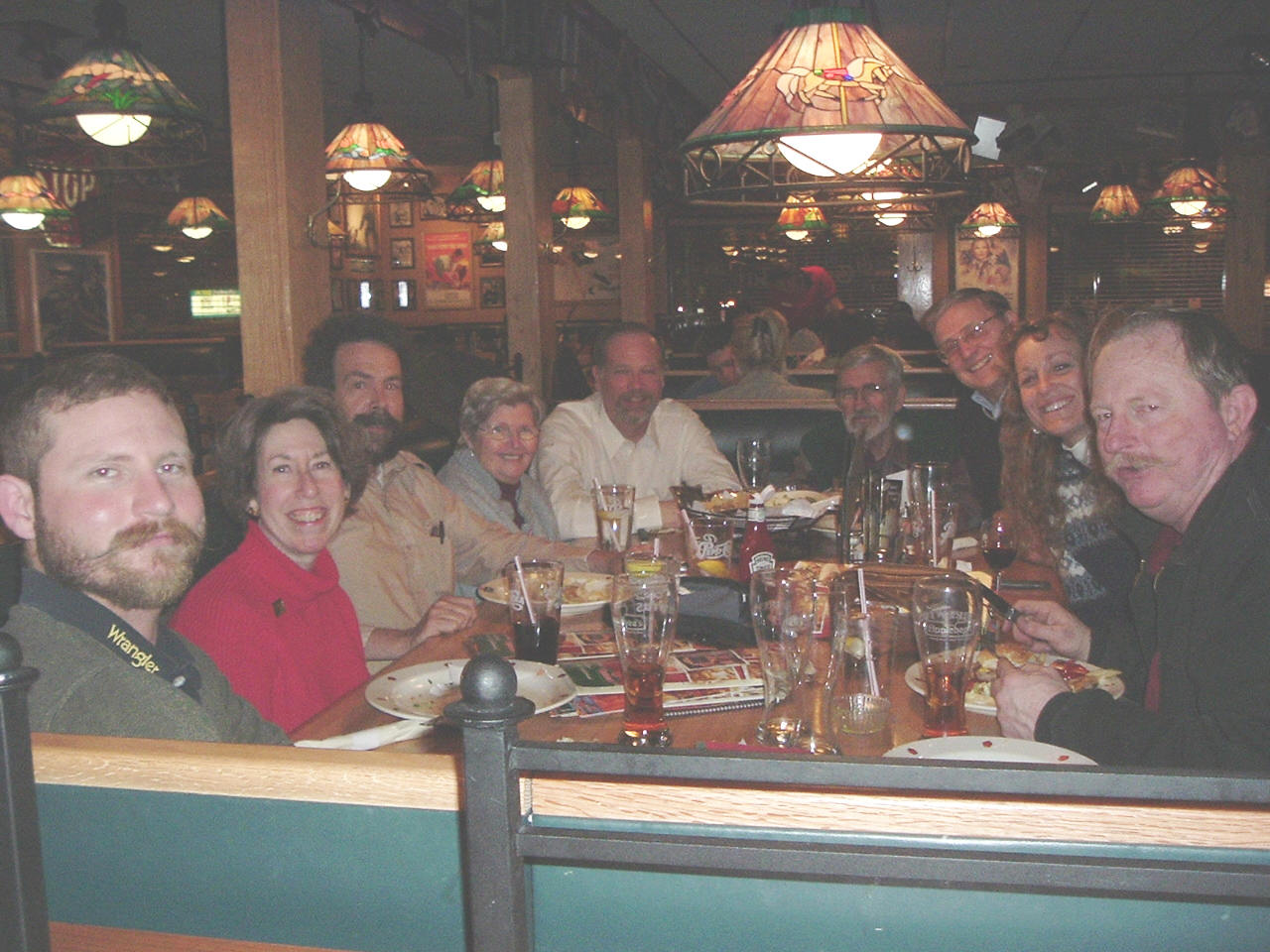 At dinner with Brown biologist Ken Miller. L-R Jesse Johnson, Marilyn Savitt-Kring, Dave Thomas, Nancy Shelton, Ken Miller, Jerry Shelton, Marshall Berman, Cindy Chapman, and Kim Johnson.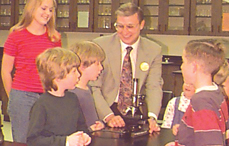 Marshall Berman talks science with the kids.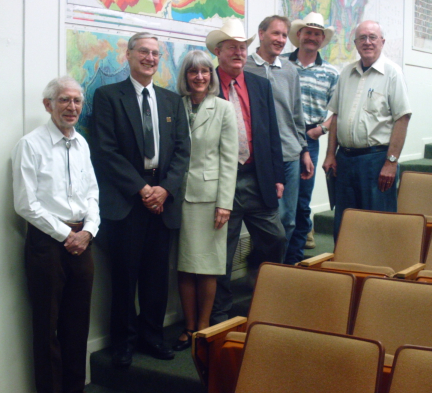 On May 16, 2008, NCSE's Genie Scott was awarded an honorary Ph.D by UNM.  L-R  Marvin Moss, Marshall Berman, Genie Scott, Kim Johnson, Mark Boslough, Jesse Johnson, and Harry Murphy.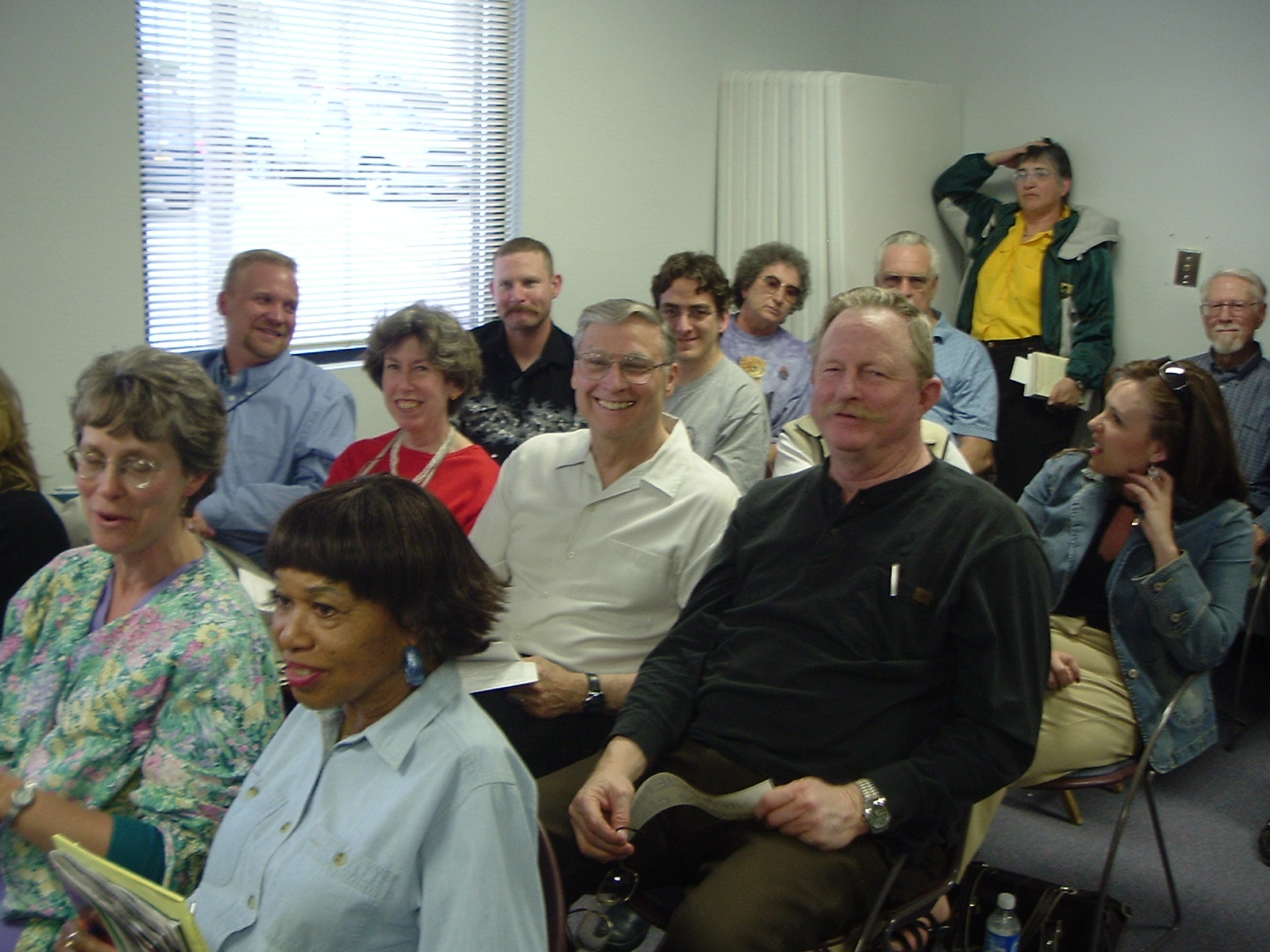 Ready to testify against the Rio Rancho "Intelligent Design" Policy: Marilyn Savitt-Kring, Marshall Berman, and Kim Johnson; Jesse Johnson in back row.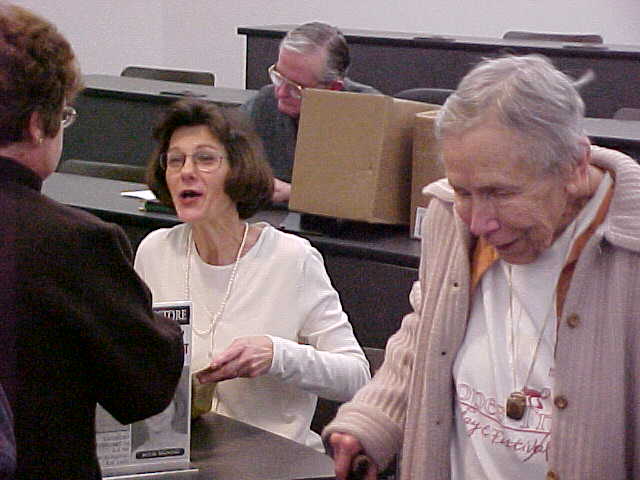 SELU's Professor Barbara Forrest, signing her book "Creationism's Trojan Horse"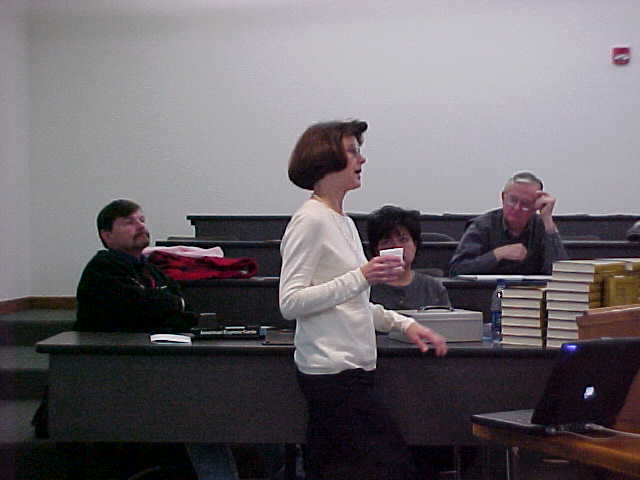 Former CESE president Bill MacPherson listens to Barbara Forrest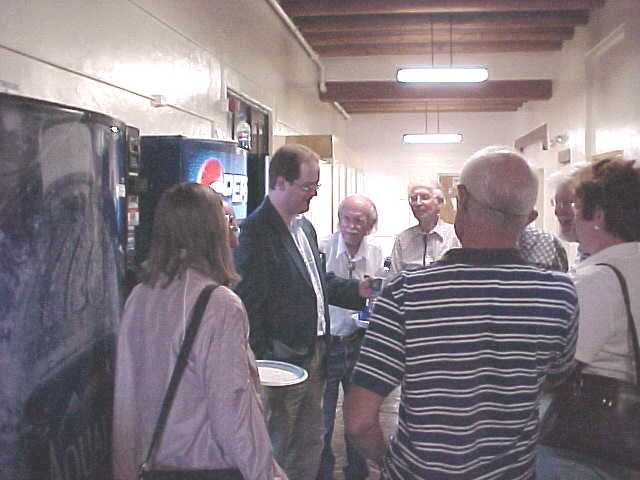 After his talk to CESE, Dover trial participant Nick Matzke socializes with attendees at UNM's Maxwell Museum of Anthropology.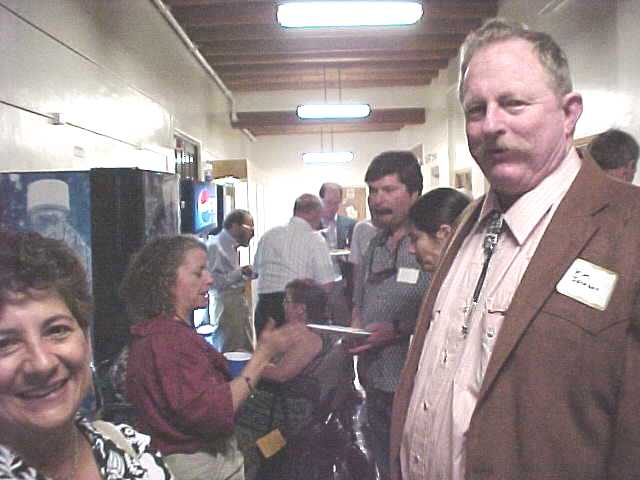 Malva Knoll, Becky Reiss, Jim Stuart, and Kim Johnson enjoy snacks after the meeting.
May 16, 2008, when Genie was awarded an honorary Ph.D